Week Thirty-Two
November 28, 2016
---
New York, New York
I love New York.
I love how the subway costs $2.75 one way, no matter the destination, and that it goes everywhere, anytime.
I love that the pizza guy didn't understand me when I asked, "Can I have one slice of pizza, please," but had no problem understanding the dude behind me who grunted, "Lemme get two slice!"
I love the cheap, delicious pizza in Brooklyn.
I loved the epiphany I experienced while walking around Brooklyn as years of Ninja Turtle set pieces and stereotypes suddenly made sense.
I loved the giant brick apartment complexes I would walk past on my way to Manhattan, which I later learned were the Marcy Projects: childhood home of Jay Z.
I love this Notorious B.E.N.C.H.
I love the Brooklyn Library and Prospect Park. I spent a few hours working at the library, then took a walk through the park. It started to get dark and I wasn't sure how to navigate back to the main path, but I could see the street nearby beyond some bushes so I climbed over the bushes and made it to the sidewalk. The young, well dressed man who was walking down the street as I emerged from the shadows like a hobo ninja kept nervously looking back at me until finally he stopped to let me pass. It's hard to explain why scaring this New Yorker made me so happy, but it did. Eat that, Baz Luhrmann.
I loved walking past Barclays, across the street from Jay Z's old stash spot. However you feel about his music or personal ethics, you gotta respect the man's work ethic, hustle and just how much he's done for his community.
I love that you can walk from Brooklyn to Manhattan. This actually might be what I love the most about New York. Check out that view!
I love the Brooklyn Bridge.
I love that everything in the last three paragraphs is all on Flatbush Avenue. Between that and Bed-Stuy (Bedford-Stuyvesant, where Lutetia's sister lives off Nostrand Avenue), a lot of rap references now make a lot more sense (what up, Biggie!)
I love how walkable Manhattan is. No hills or crazy winding streets like San Francisco.
I love the density of cool stuff in every nook and cranny in Manhattan. The closest I've visited is Tokyo, but it can't touch the diversity in NYC.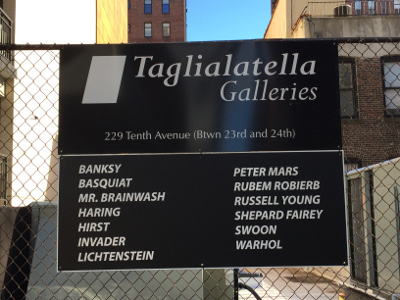 I love the abundance of free art galleries scattered throughout the city.
I love that after about 1pm, there is a virtual-sunset in Manhattan as the sun falls hidden behind skyscrapers. Speaking of skyscrapers, it seems like every single tower in the city has amazing, unconventional architecture. Why are the buildings in the SF and LA skylines so boring?
I love the regular Manhattan sunsets too.
I love driving in New York. Drivers are aggressive but aware. When a cab cuts me off, I feel like I deserved it.
I love Donald Trump! Just kidding.
I love all the one-way streets and how easy it makes jaywalking.
I love the Manhattan halal carts. Especially the $6 chicken and rice.
I love the chicken and rice so much I'll say it twice.
I love Kristaps Porzingis and Jeremy Lin.
I love New York.
---
The Game
Oh, you were expecting a game here? Sorry to disappoint. The biggest problem with New York City is that I couldn't help but spend all of my time wandering around, not indoors coding. Week 32 was not a productive work week. When I got back to Cleveland late Sunday night after an eight hour drive, I blearily opened up Unity and started to hack together a lousy game. Well, after treating me to such an amazing weekend, it didn't feel right to do NYC like that.
Alright, since you came for a game, here you go:
---
Quiz: What is my favorite city in the world?

Answer